SELLER'S GUIDE
    Presented by Jersey Property Group
732-800-1767 - SellYourHomeNJ@gmail.com
---
MEET THE TEAM
        

Zillow Premier Agents, NJAR Circle of Excellence Recipients
   since 2013 Certified Residential Specialist and Over 300 homes sold!




Susan Bonner, Realtor Associate – Seller & Buyer Specialist with strong focus on successful marketing and negotiating.
Christopher Ulbricht, Realtor Associate - Seller & Buyer Specialist and Local Business Owner.
Jennifer Mawson, Realtor Associate - Seller & Buyer Specialist has been licensed for 10+ years.
Gary Mawson, Broker Associate - Seller, Buyer, and Investor Specialist NJAR Circle of Excellence 2013-2019, Certified Residential Specialist.
Danielle Levine, Realtor Associate - Seller & Buyer Specialist Skilled negotiator, sold over 100 homes.
Alissa Garcia Linares, Realtor Associate - Seller & Buyer Specialist
---
Client Testimonials
What our Clients are Saying
"We were so happy that Danielle was our realtor during the process of buying & selling our home. She knew the area well and helped us find a home that fit all of our needs in an area with good schools. Buying a house can be an emotional process with a bumpy road, and Danielle went out of her way to make sure that we weren't taken advantage of. She was always quick to respond and understanding of our needs.."
- Megan
"Gary is the best! From the moment we met him, he made us feel comfortable and at ease in the midst of a stressful process. Throughout, he was generous with his time and knowledge, and never lacked patience with us. He and his team went above and beyond to provide those extra those extra touches to give us the best experience. We highly recommend him to anyone in the market!"
- Phil
"Jenn worked with us for approximately a year and was very patient for the long days of multiple viewings. We originally had a deal that fell through on a different home and we were discouraged but Jenn would not let us give up, she kept working diligently and we eventually found exactly what we wanted. Jenn's efforts and responsiveness helped us tremendously get through the home buying process smoothly. I would recommend Jenn to anyone looking to buy or sell a home because of her commitment to helping us find what we wanted."
-Ed
"Susan was very thorough and receptive to all my real estate needs on both the buying and selling ends. She went out of her way to make visits to places on my behave when I couldn't do it in person. She was also very knowledgeable of the market and offered great advise before I listed my moms house after she passed away. She made selling that housevery easy for me. I would highly recommend her as a real estate agent."
-Matt
"Chris communicated in detail every step of the way, answered all of my questions/texts/calls promptly, navigated the issues that arose for me, and was really supportive throughout the process. After working with him for a little bit, I felt this tremendous weight lifted off my shoulders. Professional, kind, transparent, honest, and simply the best."
- Brooke
---
The Process of Listing a Home
Preparation for listing:
Previewing your home and review comparable homes in your neighborhood.

Go over Listing Paperwork and sign.

Schedule photos with photographer. Please make sure your home is cleaned and de-cluttered.

A copy of your listing will be sent to you for final approval, please check to make sure that all the information is accurate.
Listing of your home:
We list homes in the middle of the week (usually a Tuesday, Wednesday, or Thursday).

This has been proven to be successful as it allows time for buyers to see your home online before they go view homes during the weekend.
Process for showing your home:
Once your listing is launched we will set up Showingtime for any showing requests. This is a call center that a buyer's agent will call into to make a Showing request for a specific day and time. There is also a Smartphone app you can download to easily manage the showing requests.

You can accept, deny or propose a new time for the showings through the app.

NOTE: It is in your best interest to be as flexible as possible, so if there are times that you know you are always going to be unavailable for showings please let us know and we can block them out in the Showingtime system.

At owner's request an Open House will be scheduled for the first weekend your home is on the market.

Feedback from showings is given on Mondays. This allows us time to collect feedback from the previous week and weekend to give you feedback all at once.

You will also be set up on property alerts for your home so that you can see your competition in your market as well.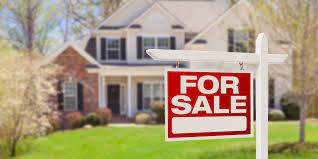 ---
We Received an Offer, Now What?
After an Accepted Offer:
After an offer is accepted and signed we begin the Attorney Review process. If you do not have an attorney that specializes in real estate we can recommend one for you.

Attorney review is typically a few days, but can last longer. During this time your attorney and the buyer's attorney review the contract and can make changes you agree to, and the house can still be shown for other offers.

After Attorney Review is completed we are officially under contract, no more showings are permitted.
Steps once you are Under Contract:
The buyer will schedule their home inspection. People who attend are the buyer's agent, the buyers, and the home inspector.

Homes with well water and septic require separate inspections of those items. Seller is responsible for well water inspection and buyer is responsible for septic inspection.

Attorneys negotiate any issues that come up during the home inspection.

If the buyer is obtaining a mortgage to purchase the home, then the bank will order an appraisal to be completed by an independent appraiser.

Deposits are due as specified by the contract and typically held in the seller's attorney's account or the buyer's attorney's account. The attorneys are responsible for making sure the deposit(s) is received by the deadline outlined in the contract.
Preparation for Closing:
If buyer is obtaining a mortgage then their mortgage commitment is due as specified by contract date or any revisions that were made in attorney review.

Seller is responsible for ordering a Certificate of Occupancy inspection from their town before closing. The Certificate of Occupancy is an inspection the town performs on the home, the requirements and cost vary by town.

Some towns require final water readings to be done before closing.

Closing dates are approximate and can be changed, the attorneys will schedule closing. Seller and seller's agent typically do not need to attend as most sellers sign paperwork with their attorney prior to closing.

Once we have a confirmed closing date scheduled by the attorneys, you will need to contact your utility companies to end service beginning on the day of closing, such as electric, gas, cable, and water.
Day of Closing:
Final walk through is scheduled through the realtors, it is typically the day before OR morning of closing. At the time of walk through the house must be emptied of all personal items and be in broom swept condition. Buyer is checking to make sure any items that were agreed to be addressed from home inspection are completed and that the property is in the same condition as it was when they started the contract. People who attend are buyers and buyer's agent.

Buyer's agent will take keys with them to closing, and any other keys the sellers have can be left in the home.

If you are buying another house the proceeds of the sale will be allocated to the next home purchase and will go direct to them. All other closing fees are deducted from the proceeds and you will receive the difference if there is enough equity.
---
What Closing Fees am I Responsible for?
There are many things that will affect your closing costs, such as any mortgages or liens on the property. Below we provide a list of fees that are typically paid when selling a home.
Realtor Fee
Attorney Fee
NJ Transfer Tax - Approximately .6%
Certificate of Occupancy - varies by town
Mortgage Payoff
Well Water Test (if applicable)
---
Trusted Affiliates
Attorneys




Chris Beekman




732-774-8262




47 Main St, Ocean Grove




christopherlbeekman@gmail.com
Rimma Elbert




732-607-2121




2968 Rt 516 Old Bridge, NJ 08857




elbertlaw@optimum.net





Piotr Rapciewicz




732-903-8008




445 Brick Blvd #205, Brick


piotr@rapciewiczlaw.com

Mortgage Lenders


Mortgage Plus Home Loans




John Bonner




908-672-4280




jbonner@mortgageplusnj.com





NJ Lenders Corp




Jason Obrusniak




201-610-0222




jobrusniak@njlenders.com
Advisors Mortgage




Rocco Ferrante




609-638-8592




rferrante@advisorsmortgage.com





Homeowners Insurance




LG Insurance




Margaret Gordon




732-963-2175


margaret@lginsuranceinc.com



Plumber




No Problem Plumbing




Robert Yerike


732-581-7648

Electrician
Thomas Blumel
732-757-2077

House Cleaning
Loide Cleaning Service
DeDe Loide
908-489-5839

Ana Oliveria
732-900-6357

Testimonials
" I purchased my home with Jennifer, she is competent, professional and caring about what the best was for our family. She was always available and did not push me into any home or to make a decision. This was our second time buying a home and it was a pleasurable experience. I would never use another realtor. I refer everyone to this group and am always told what a great experience it is. "
- Alison D
" Susan Bonner was professional and knowledgeable during the selling of my home. She checked in often and quickly returned any questions I had, at any time. I highly recommend Susan to anyone looking to buy or sell their home "
- Megan D
" Working with Sue was like a breath of fresh air. She is so knowledgeable about the market for both sellers and buyers. It was such a seamless process. You can feel how passionate she is to find people their dream homes. She was very professional; needless to say i was Very happy with my experience and would refer her and Jersey Property Group to anyone. You will not be disappointed!! "
- Gabriela G
" Todays real estate market is fast moving and requires working with professionals who can direct and successfully secure your desired property. The advice and understanding I received from Gary on my real estate search was invaluable and resulted in my obtaining the perfect property for me. I would certainly utilize his expertise again in the future. "
- Ray T
" Gary Found us the home of our dreams. Gary worked with us with extreme patience. He and his team were incredibly knowledgeable, their assessment of the market was on point. Being in the military, I have moved quite a few times and I know how stressful it can get. Gary took the stress out of the whole process. Jersey Property Group is my goto for real estate and where I send my friends and family. "
- Joe T
" Jen & Gary are the best! They found us our forever home and are always on their A game when it came to advice and recommendations for all the moving parts of home buying (lawyer, mortgage, home inspector, etc.). Highly recommend them and anyone part of the Jersey Property Group team of professionals. "
- Mark J
Previous
Next